Shipping & Payments
Here you'll find information about our payment and shipping policies. We've done our best to answer any questions you may have. If you don't see an answer to a question, please contact us.
Payment Information
Q: What types of payment do you accept?
A: We accept online payments through Paypal. For payments in person (deliver or pickup) we accept cash, check or credit card transactions with Square Card Reader.
Online Payments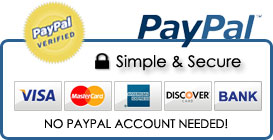 Paypal
We accept all major credit cards as well as bank transfers through Paypal Merchant Services. Paypal is a fast, easy and secure way to send and receive money. If you choose to pay using a bank transfer, called an eCheck, it can take up to 5 days to process.
Q: I don't have a Paypal account. Can I still make a purchase?
A: Yes. You do not need to have a Paypal account to make a payment. When you are ready to complete your order, Paypal will give you the option to login or pay without an account. Choose the link labeled "Don't have a Paypal account?" and fill out the required information.
Payments In Person
Cash
If you choose to pay in cash, please try to have exact change.
Check
We accept personal checks.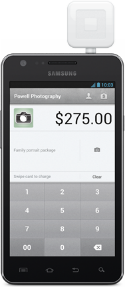 Square Credit Card Reader
Q: What is Square?
A: The Square Card Reader is a small device that allows us to accept credit cards quickly and easily using a cell phone.
Q: Is Square secure?
A:Yes. Square takes the security of their product very seriously. From the Square website... "We adhere strictly to industry standards to manage our network, secure our Web and client applications, and set policies across our entire organization, ensuring the highest level of security." - Read more about Square security
Shipping Information
Q: What are your shipping rates?
A: We offer free shipping on our rain barrel kits and downspout diverters.
Q: How quickly can I expect my order?
A: We will ship your order within 2 days of receiving notification from Paypal that your payment has cleared. Please note that paying with a bank transfer (eCheck) can take up to 5 days to clear.
Q: Do you ship rain barrels?
A: We do not ship our rain barrels at this time. If you are on the West Coast; Washington, Oregon or California, you may be able to have your rain barrel delivered. Please see below.
Delivery
Local Delivery
We will deliver locally (Eugene area) when needed for our rain barrels or large water storage tanks. Please contact us to make arrangements. A small delivery fee may apply.
Out of Area Deliveries
We arrange frequent delivery trips. Any towns and cities located near the I-5 from Seattle down to Sacramento can receive a delivery. We also make special trips to places like the Oregon Coast and Bend. A small delivery fee may be added to the cost of your rain barrel.
Delivery times vary. You can check our calendar to see if a trip has been planned in your area.
Bulk Orders
Perhaps you're part of a garden club or grange or just part of a green-minded neighborhood. If your group commits to 10 or more rain barrels, we will plan a special trip to your area.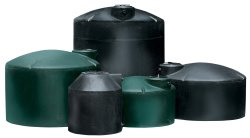 Large Storage Tanks
If you would like to order a large tank and are unable to pick it up yourself please call 541-554-6753 or email to inquire about our delivery charge. Our delivery charge is very competitive and often much less than shipping through a larger shipping company.
Pick up
Pick up is by appointment. Please call 541-554-6753 or send us an email to make arrangements.
Shop at Your Nearest Store
You also have the option to shop at one our excellent retailers. They are located in Eugene, Springfield, Junction City, Portland, Corvallis, Roseburg, Florence and Klamath Falls. See our In-Store Locations page for the full list.